The dedicated House of People and Communication Practices to create Impact
Advice – Tools – Content – Training – Coaching – Interventions – Workshops
Discover our services
Engaging Leaders and Employees to Transform, Develop and Grow.
Our team brings practical expertise in management, HR and communication, coupled with a hands-on approach. This leads to successful transformation projects, clear business objectives, strong leadership and corporate culture. But also to prevention and management of crises and its communication, engaged employees as important drivers of good performance.
Training
Trainings, interactive workshops and coaching
Our training courses are build in such a way that the participants can immediately set to work with the acquired knowledge. And this for a range of themes that are very relevant today in the fields of management, leadership, HR and communication. From 'self-managed learning' and individual coaching for HR Business Partners and executives to practical communication in uncertain times, dealing with the media, crisis communication, communication skills … Discover all our training courses and workshops tailored to your company. For individual coaching, please contact us directly.
Discover our trainings
Cases
What customers say about us
The real life expertise you have in restructuring is a veritable bible of do's and dont's. It allowed us to avoid mistakes, not lose sight of anything and be proud that we handled such a difficult communication in the best possible way.
Director of Communications
Cases
What customers say about us
Instead of just accepting the new status quo we have had the opportunity to think about what it means for us as a team.
European Executive Search Team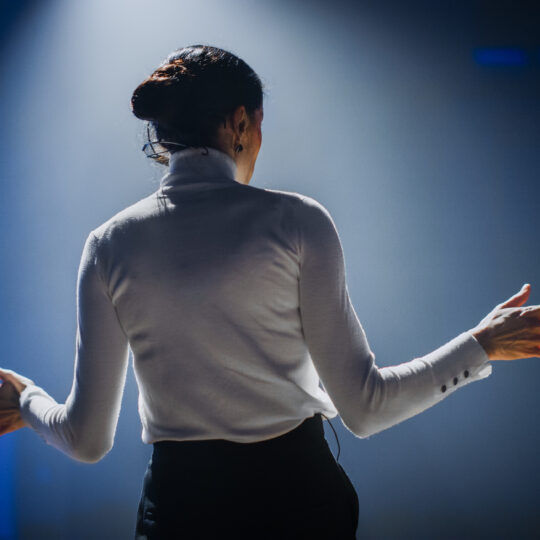 Cases
What customers say about us
In our company, 55 top and middle managers received training in communication skills. The results were immediate. We now spend more time on our core mission while communication has greatly improved.
About us
Figures don't lie
We focus our approach on concrete and measurable results. An example? 20,000 to 60,000 euros – per full-time equivalent and per year – are lost due to dysfunctions in companies. The good news? We help you recover 35 to 50 % of this each year.
Read more about us
from 35 countries in Europe and Africa attended our media training.
supported in their development and performance.
were led in the right direction by our team. The largest included 25 countries.
Is the average time a person listens with concentration. Remember this for your next presentation.
is all we need to issue a press release – this speed is vital for any crisis management.
recommends our training course 'communication skills for leaders'. Based on more than 400 participants.
Read our newsletter
The Ferrero crisis
What do we learn from this and how did Barry Callebaut react?
Download newsletter
Square Circle Insights
Blogs & Insights
Need insight, inspiration or tips? Be sure to check out our blogs, and read all about the successful integration of two companies, how to hold the perfect meeting, who comes out of the corona crisis, and much more.